A/C private transportation.
Professional Tour Guide
Entrance to the archeological site.
Lunch buffet.
** Drinks are not include during the meal.
Comfortable shoes and clothing.
Money shopping.
Bug repellent.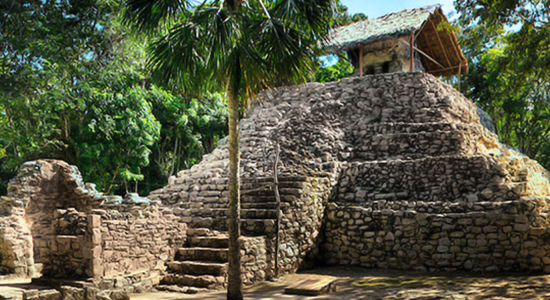 Our tours begins picking you up at the lobby of the hotel around 7:45 am.
By 10:45 am we shold be arriving to the archeological site of Cobá where we will take a two-hour guieded tour of the mayor archeological monuments such at the Nohoch Mul group, Church group, Ball game a group of paintings and more.
After the guided tour is complete you will have one-hour free time to take picture to the archeologica site or wander around and get some rest.
Once we live Cobá we go straight to the local restaurant to have a great regional buffet lunch, with many dishes from the Yucatan for you to enjoy.
After lunch we will get back on the road of head to the magnificents Tulum archaelogical site.
Once in Tulum we will have a one-hour guided around the site and when the guided section of the tours is completed we will have some 30 minutes to take pictures of this unique archeological site.
Once everyone is ready we will back to our transportation by 4:30 pm leave the archaelogical site and get back to Cancun arriving aproximately 6:00 pm.