Prices are per VEHICLE, not per person.
Private and VIP transfers.
Flight tracking in case of delays. (for arrival flights)
Airport meet & greet.
All vehicles are fully insured and authorized by the airport.
No extra payments needed after booking.
Transportation services 24 hrs a day
The tip for the driver is not included
Pay via debit, credit card, cash or use your Paypal account, prices are in US dollars.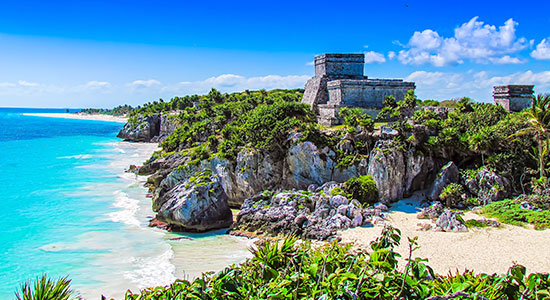 CANCUN CHEAP TRANSFERS offers transportation to: Tulum hotel zone.
When you arrive at the airport, an official representative will be waiting for you, easily identifiable by their company outfit and at a sign which reads CANCUN CHEAP TRANSFERS, to welcome you and happily escort you to your transportation.
We always monitor your flight for delays or cancellations and should you be delayed at Migration or Customs offices, we will gladly be waiting at no extra charge at all.
Should you miss your flight or need to change the dates, simply send us an e-mail with the new information attached so we may program your transportation accordingly.
Airport transfer and transportation services in Tulum Hotel Zone
All prices are in US dollars and include ALL taxes and airport fees.